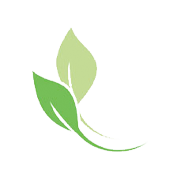 For the good of the environment:
Poly-Pack Premium RECOMPUND
What is Poly-Pack Premium RECOMPUND?
Poly-Pack Premium RECOMPUND stands for packaging made of high-quality, recycled PE film.
This RECOMPOUND can be hardly distinguished from a new product but is a lot more
environmentally-friendly and made of high-quality material that has been recycled only once.
It is cut-off material produced during film production and is returned into the production cycle as
a single-origin product after reprocessing.
It is transparent and has nearly the same positive properties as a new product.
Poly-Pack Premium RECOMPUND significantly differs from low-quality regenerates and is an
important building block of our environmentally-friendly company orientation.

What are your benefits when using Poly-Pack Premium RECOMPOUND?
With a print-on logo (optional), you can demonstrate your sustainable company orientation to
your customers and give your company a decisive edge over your competitors. The Poly-Pack
Premium RECOMPUND has an excellent ecological footprint and is a positive contribution to
the conservation of resources.

On top of that, BIO films give you a significant cost advantage.

What requirements is Poly-Pack Premium RECOMPUND suitable for?
Apart from some special requirements in the pharmaceutical and food industry, and some special
product requirements, Poly-Pack Premium RECOMPUND can be used for most film packagings.
As a system supplier for packagings, Poly-Pack can of course also provide you with products with
special requirements such as food-safety, corrosion protection (VCI) or protection from electrostatic
charges/discharges (ESD).
RECOMPOUND is, however, not suitable for these applications.

Is Poly-Pack Premium RECOMPUND a BIO film?
No. Products made of renewable resources that are biologically degradable can be ordered
from us as well (see also "Products made of special film"). However, these are still relatively
expensive.
Poly-Pack Premium RECOMPUND is a much more affordable film made of polyethylene (PE).
Polyethylene has an excellent ecological footprint (see page "Interesting facts about
polyethylene"), but usually – at least at the moment – it is not made of renewable resources.