Customer-focused
Our customers' needs and requirements are our priority in all of our activities. We offer an outstanding price/performance ratio and excellent service to our customers through a personal contact partner working in Sales as well as highly flexible and reliable production facilities.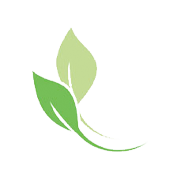 Environment
With our environmental policy we undertake not only to comply with all statutory regulations, but also commit to continuous improvement in operational environmental protection and to environmentally conscious and sustainable actions, e.g. in relation to resource management, waste management and energy consumption.
Quality
Quality assurance for our products and processes is a central element in our company policy. The confidence of our customers is based on the consistently high quality of our products. Our quality management system is certified in accordance with DIN EN ISO 9001:2008.
Value-oriented
We are value-oriented, are committed to our site in Iserlohn / Südwestfalen and to social issues beyond this, and we rely on long-term relationships with our customers, suppliers and employees based on trust. Our guiding principle here is the voluntary international "Guidance on Social Responsibility by Organisations (acc. to DIN EN ISO 9001)".
Can we help you?
You can reach us on weekdays between 07:30 and 17:00.
Poly-Pack Verpackungs-GmbH & Co. KG
Zollhausstraße 7
D - 58640 Iserlohn